Introduction
Embark on an extraordinary journey through time and nature with the Cu Chi halfday morning tour by Fisheye Travel. This meticulously planned itinerary guarantees an immersive and enriching experience, allows you to explore the Cu Chi tunnels to the fullest.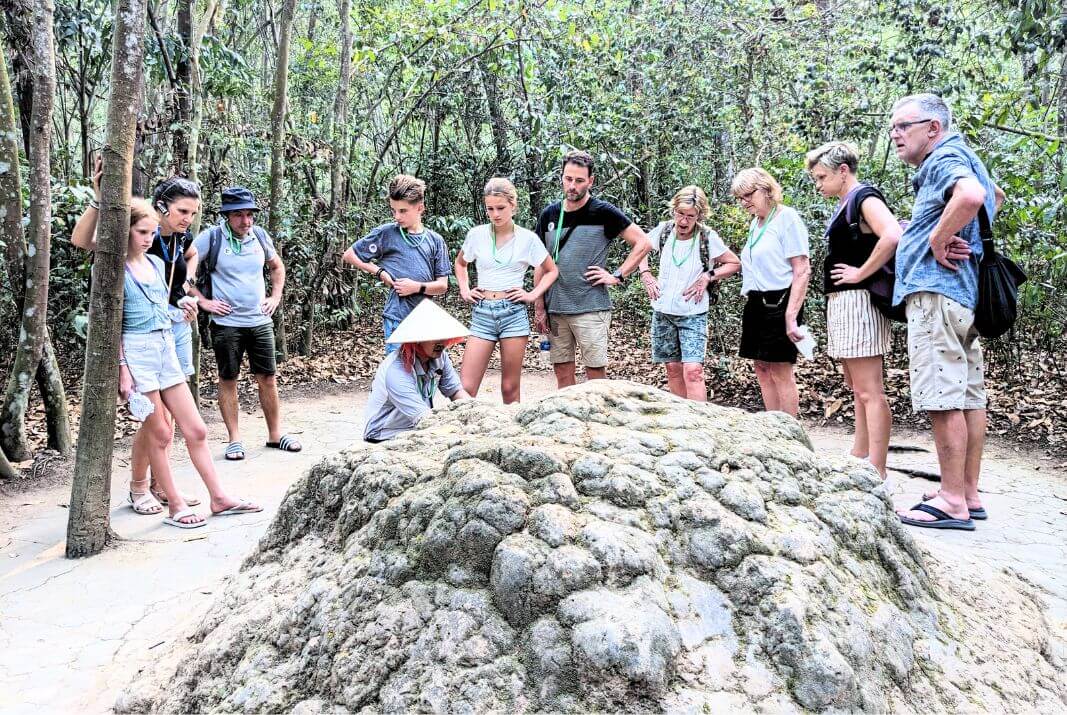 As we venture from the urban landscape of Saigon to the lush countryside, you will witness the stark contrast between bustling city life and the serene riverbanks. So, prepare for a remarkable adventure that combines history, culture, and breathtaking scenery.
Let's delve into the captivating details of this memorable excursion:
The Journey Begins: A Speedboat Ride to Cu Chi Tunnels
7:30AM - Be picked up from the hotel lobby and embrace the excitement of embarking on a remarkable adventure. Our journey commences with a comfortable car or minivan transfer to the central pier. Here, we board a speedboat that will carry us towards the intriguing Cu Chi Tunnels.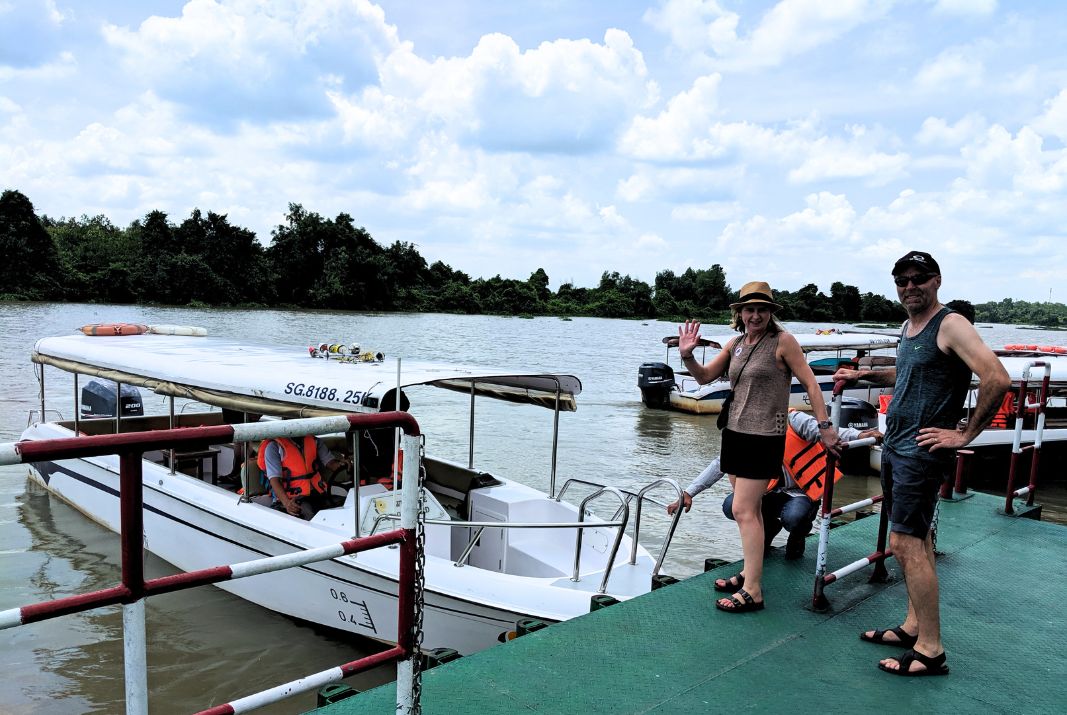 As you settle into the speedboat, savor a light breakfast accompanied by fresh tropical fruits and mineral water. Let your eyes wander across the enchanting natural surroundings as you observe the vibrant riverbank, adorned with traditional village houses and abundant vegetation. Our knowledgeable tour guide will provide fascinating insights into the daily lives of the local people living along the riverside.
Unveiling Secrets: Exploring the Cu Chi Tunnels
9:15AM - After a one-hour and fifteen-minute speedboat ride, we arrive at the Cu Chi Tunnels area. Prepare to embark on a leisurely stroll into the enchanting jungle, where the remnants of the past come to life. Marvel at the bomb craters, secret entrances, fighting bunkers, and intricate air ventilation systems that were once essential for survival.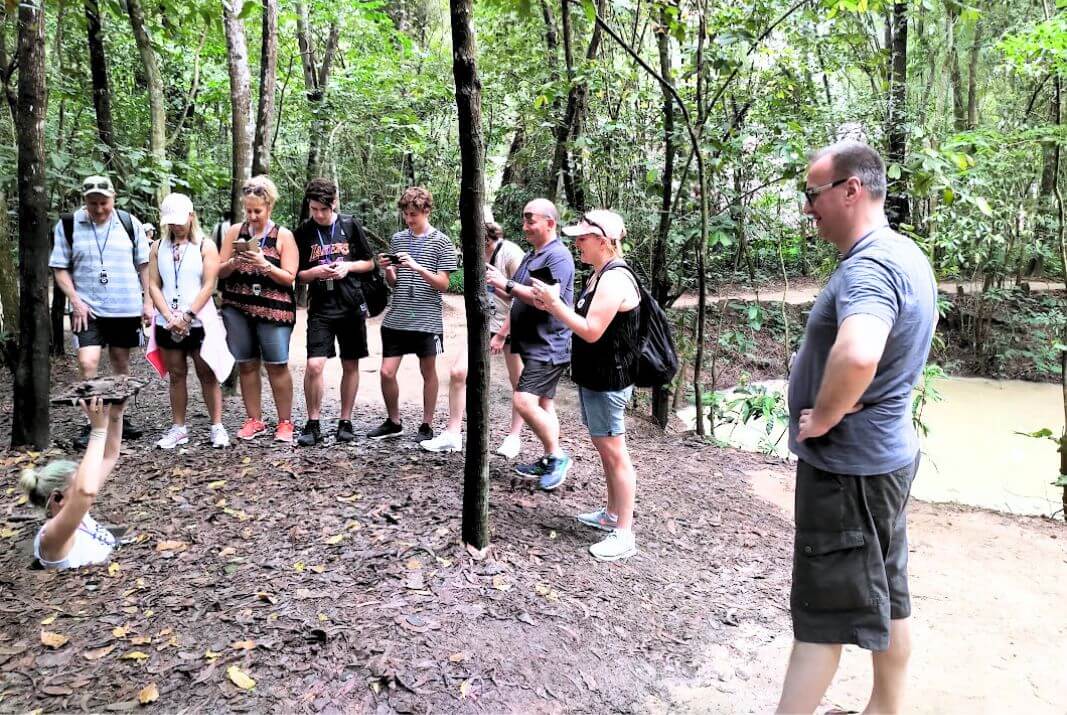 For those seeking an adrenaline rush, an exhilarating opportunity awaits at the shooting range. Indulge your adventurous spirit and fire off an AK47, M16, or M60 with real bullets (Bullets at your own cost). Discover the artistry involved in creating rice-wine and rice-paper, crucial components of Vietnamese cuisine.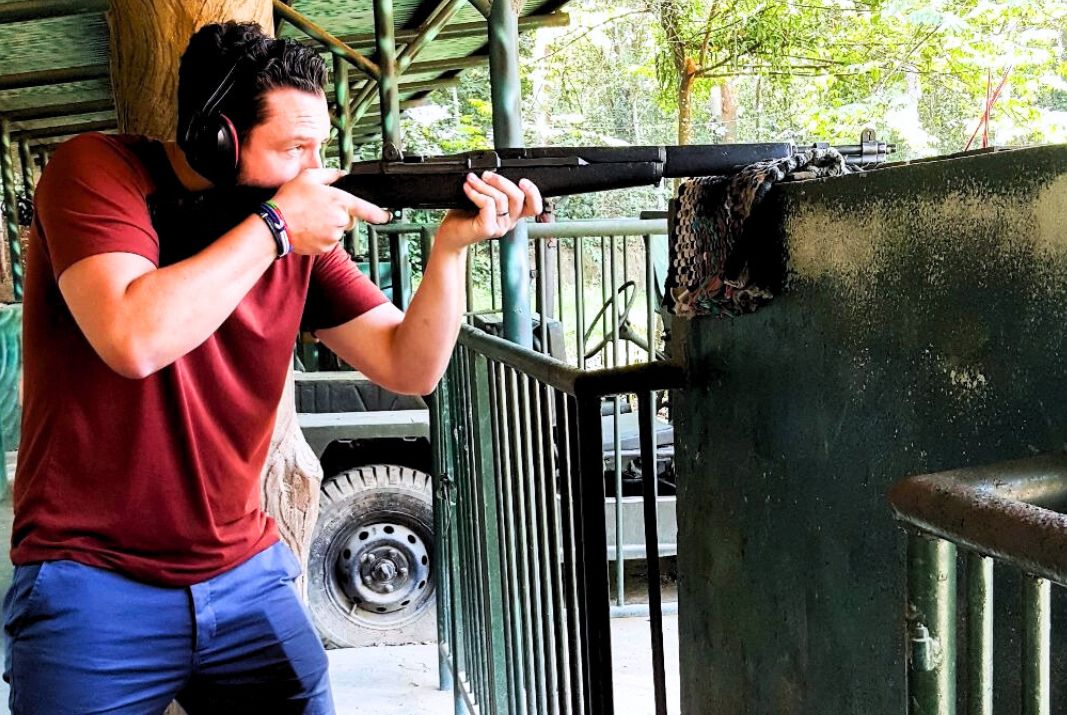 Perhaps the highlight of the tour is the chance to venture through a genuine underground tunnel. Experience the thrill and immerse yourself in the shoes of a Vietnamese Communist soldier. It is important to note that this activity is entirely optional, ensuring that everyone feels comfortable during the excursion.
During the experience in Cu Chi, you can also enjoy steamed or boiled tapioca (tapioca) with a very unique and unforgettable taste.
Enjoy traditional Vietnamese cuisine with lunch at Binh Quoi 1.
11:15AM - Bid farewell to the Cu Chi Tunnels and embark on a speedboat journey to a riverside restaurant at Binh Quoi 1.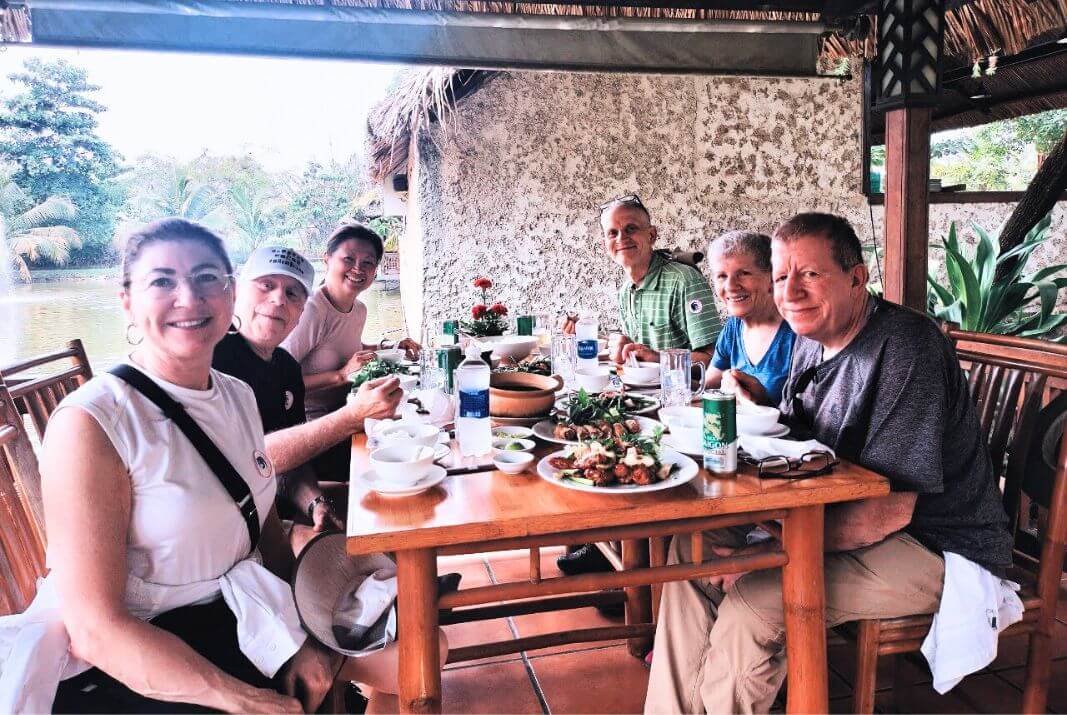 Here, you will be treated to a delectable traditional Vietnamese lunch, tantalizing your taste buds with a variety of flavors and culinary delights.
Customer Reviews
"We did the Cu Chi tunnels speedboat tour with Kate from Fisheye Travel and couldn't rate it any higher. It was worth every cent. The best tour by far. Amazing lunch with so much food down the river away from the crowds of people. Treat yourself it's worth it!" - Sumstad C, United Kingdom
"The Cu Chi Tunnels Tour by Fisheye Travel was a highlight of our Vietnam trip. The speedboat ride was so much fun, and the tour was informative and fascinating. Our guide was excellent and made sure we had a great time. Highly recommend!" - Leslie G, Canada
"We recently finished an awesome full-day tour of the Mekong Delta and Cu Chi tunnels with Fisheye. Going on a speedboat ride was a remarkable and stress-free experience as we avoided the traffic. Our tour guide, Danny, was very knowledgeable and passionate about Vietnamese culture and history, providing us with insightful information throughout the tour. Fisheye organized everything seamlessly, making the trip hassle-free with no tourist traps or unexpected surprises. During our Mekong Delta trip, we didn't even encounter any other tourists. If it's within your budget, I strongly recommend using this company." - Melissa S, Norway
There are many more positive reviews about us on Tripadvisor. You can read it here.
FAQs about the Cu Chi halfday morning tour by Fisheye Travel
1. Is it possible for me to explore the tunnels if I am a big guy?
Absolutely, the tunnels have been expanded and made wider specifically to accommodate tourists of various sizes.
2. Is it worth visiting the Cu Chi tunnels on a speedboat tour rather than a bus tour?
Definitely, yes. Opting for a speedboat ride offers a quick and fun way to go to the tunnels. Instead of spending time stuck in traffic, you can enjoy a scenic journey along the Saigon River and take in beautiful views of the city and its surroundings. The speedboat ride also provides a unique perspective of the region and makes your trip to the tunnels a truly memorable experience.
3. Can I participate in shooting a gun at the Cu Chi Tunnels? How much does it cost?
Yes, there is a shooting range available at the Cu Chi Tunnels site where you can experience shooting a gun (bullets at your own cost).
The cost of shooting is VND60,000 per bullet (approximately USD3), and there is a minimum requirement of 10 bullets for shooting. If you're traveling in a group, you may have the option to share 5 bullets each with other members of your group.
4. Where do I stop for lunch in the Cu Chi tunnels speedboat tour?
For the morning Cu Chi Tunnels speedboat tour, we take our guests to enjoy lunch at a lesser-known village that offers a serene and picturesque setting. Unlike other tour operators, we strive to provide a unique experience by taking our guests to this hidden gem. This peaceful village allows you to enjoy a nice meal while experiencing the local atmosphere and appreciating the natural beauty of the area. Note: Inform Fisheye Travel in advance if you have any dietary restrictions or preferences for the traditional Vietnamese lunch.
5. What should I bring on a Cu Chi Tunnels tour.
It is recommended to bring lightweight clothing, comfortable walking shoes, sunscreen, insect repellent, a hat, and a bottle of water. It's also a good idea to bring a camera to capture pictures of the tunnels and the surrounding area. Additionally, you may want to bring some cash for purchasing souvenirs or snacks during the tour as well as bullets if you're interested in shooting a gun at the firing range.
Conclusion
The Cu Chi halfday morning tour by Fisheye Travel offers a unique opportunity to explore the historical significance of the Cu Chi Tunnels while immersing yourself in the natural beauty of the Mekong Delta. From the thrill of going through an underground tunnel to indulging in a traditional Vietnamese lunch, this adventure is a perfect blend of history, culture, and gastronomy.
Book your Cu Chi halfday morning tour by Fisheye Travel today and create memories that will last a lifetime. Experience the diverse landscape of Vietnam, learn about the local way of life, and revel in the enticing allure of this exceptional excursion. Book Here If you have any questions or concerns about the tour, you can contact Fisheye Travel's customer service team via phone or email. They will be happy to assist you with any queries you may have.
You can refer to other interesting tours of Fisheye Travel: