Fisheye
Speed Boat Tour
A DAY OF EXPERIENCE
Our Tours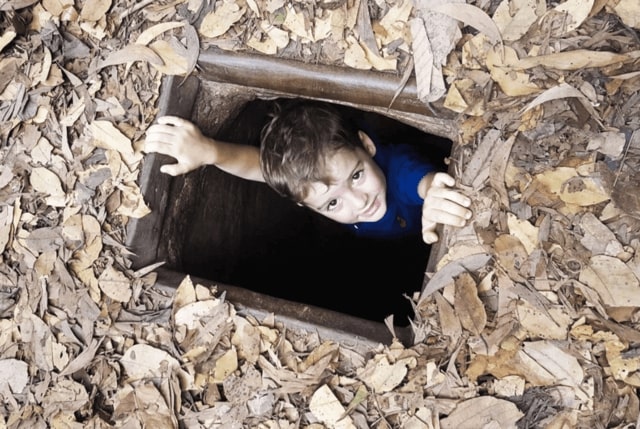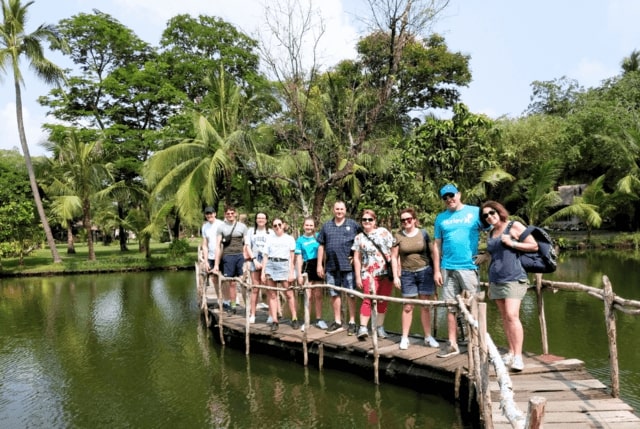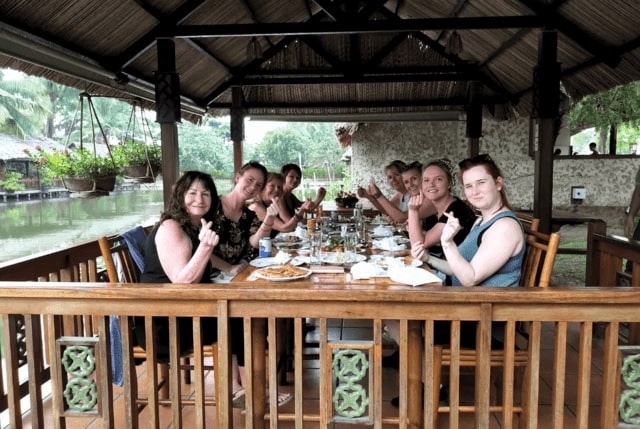 Cu Chi Tunnels Speedboat Half Day Tour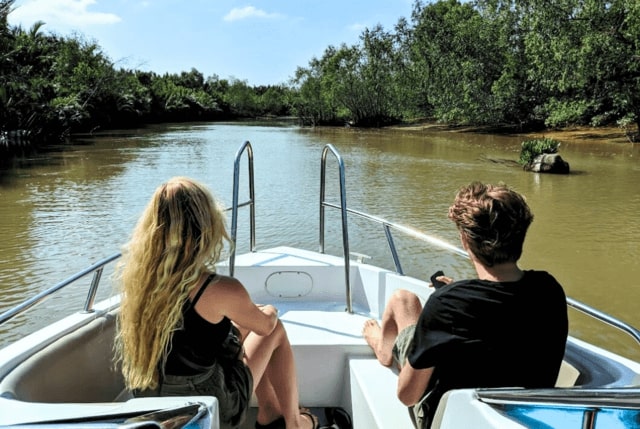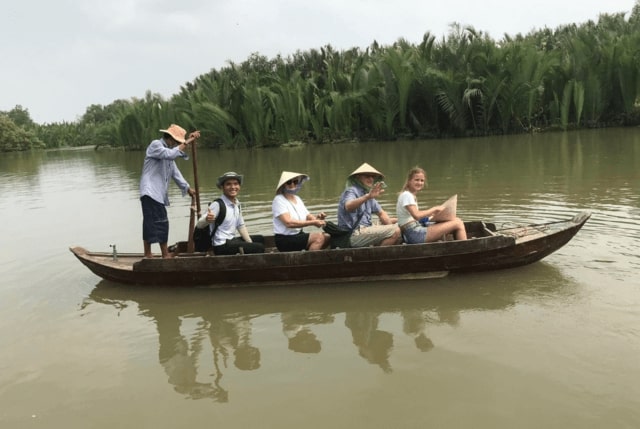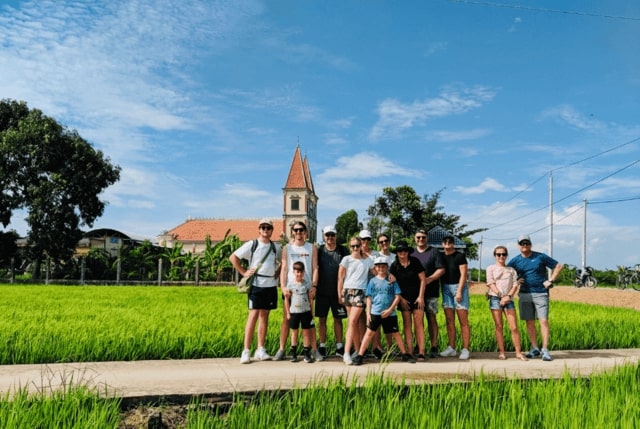 Mekong Delta Speedboat Half Day Tour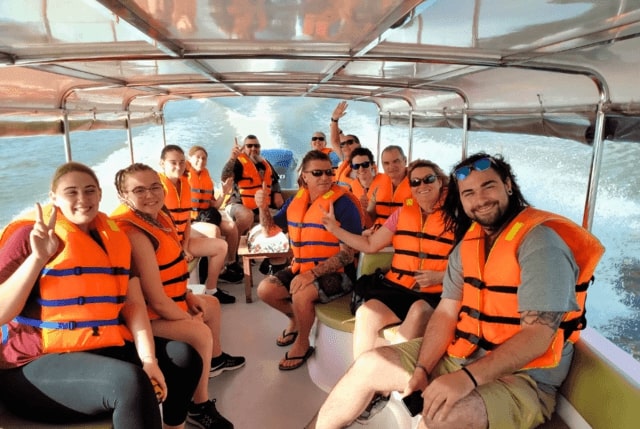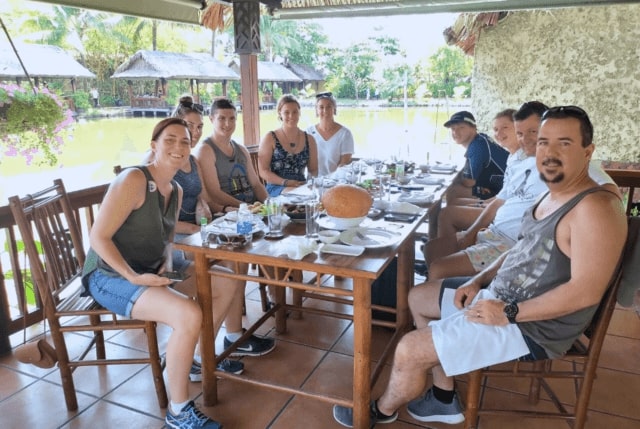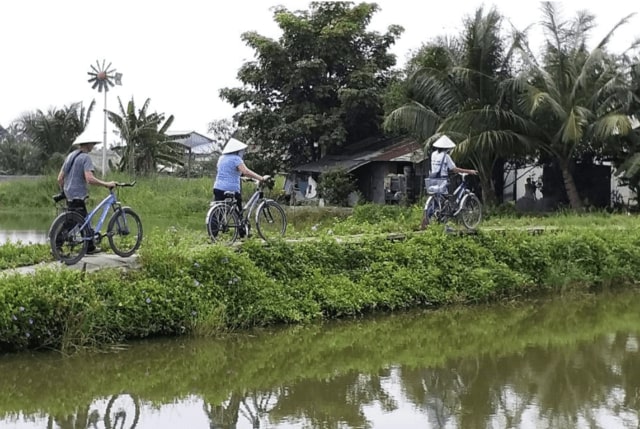 Mekong Delta & Cu Chi Tunnels Speedboat One Day Tour
What our clients say
Exceptional and memorable
Thoroughly enjoyed our river trip and tunnel tour. Kain is an amazing guide. He met us at the hotel, explanation was fantastic and his English language skills awesome. We felt in very safe hands the whole time. As parents of 2 young Australian boys we were delighted with his understanding of the history of Australian involvement in the war etc. He was very informative, asked what we knew and put this in historical context which was very invaluable. We were very well fed and watered throughout. Beautiful lunch at Binh Quoi. We would have no hesitation in recommending Kain and the fisheye tour. Definitely coming back!! Thank you Kain and the boat the captain.
Mostafa M Atlanta, Georgia
Half day Mekong Delta speedboat tour – Top notch!!!
We had a fantastic trip along the Mekong Delta with Fisheye speedboat tour. The tour guide and staff were extremely attentive, had in-depth local knowledge, making the trip a joy. We experienced local cultures and biking through a village was a definite standout. Would highly recommend!
Gisela T Phuket, Thailand
super🌟🌟🌟🌟🌟
my son and i had a very good time. well organized. good ambiance. professional and kind guides, john and haha. everything perfect, good lunch...
Why Us
Unique River Experience

Unlike other classic tours on an endless stuffy bus or car ride, travelling on our spacious and comfortable speedboat offers an exhilarating and scenic experience. Witness the vibrant river life and breathtaking scenery in comfort and style, without the hassle of traffic on the road.
Discovery of Unseen Destinations

Uncovering authentic, unique and unexplored destinations that most tourists tend to overlook. Our Mekong Delta tour takes you to off-the-beaten-path spots, while the Cu Chi tunnels tour invites you to indulge in a delightful lunch at a lesser-known picturesque village.
Great Value for Money

Transparent pricing with no hidden costs. Our tours are affordably priced, providing complete value for every cent you spend. Sightseeing, meals and transportation fees are all included in the tour cost, allowing you to budget efficiently and enjoy a worry-free experience.
Small Group Tour

Group size is capped at 15 people, with most tour groups averaging 5 to 12 passengers although our boats are licensed to accommodate more travelers. This allows you a more comfortable, personalized and enriching experience.
About Us
Our Story
We, at FISHEYE TRAVEL, take pride in being one of the most trusted speedboat tour operators in Vietnam. Our name draws inspiration from the fisheye lens used in photography, which captures incredibly wide angles and renders the world in delightful and surprising ways. This name represents our aspiration to bring customers closer to the scenes they visit while embracing the broader perspectives that await them.
Specializing in speedboat tours, we cater to customers worldwide to explore unique destinations, such as the diverse beauty of the Saigon River, the peaceful rural life of the Mekong Delta, the rich history of Cu Chi Tunnels, and the lush biosphere reserve of Can Gio Mangrove Forest.
Our team consists of skilled, knowledgeable, attentive, and professional individuals who are dedicated to delivering the highest level of customer service. Their expertise in local culture and environment, unwavering focus on safety, and ability to ensure that everyone in the group has a fantastic trip make us the preferred choice for those seeking a more enriching travel experience.
When you choose to go with us, you can expect more than just a tour. Trust FISHEYE TRAVEL for a journey of a lifetime!
Our Boats And Safety
At Fisheye Travel, our fleet of modern and brand-new speedboats offers ample space and comfort, providing a spacious and cozy environment for you to relax and enjoy your journey. Equipped with advanced Yamaha outboard engines and comprehensive safety equipment, our speedboats ensure a smooth and secure travel experience.
Our highly qualified and experienced captains have undergone rigorous training to navigate waterways with expertise and precision. Your security and comfort are our utmost priorities, and we strive to make each trip hassle-free and memorable.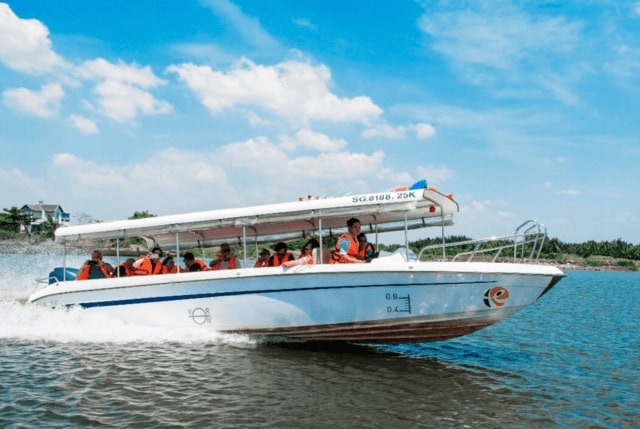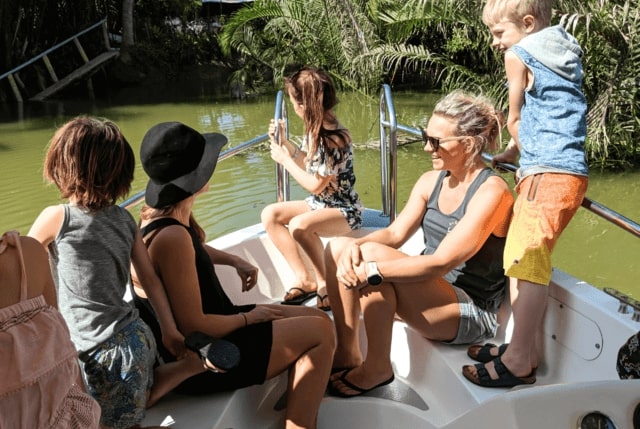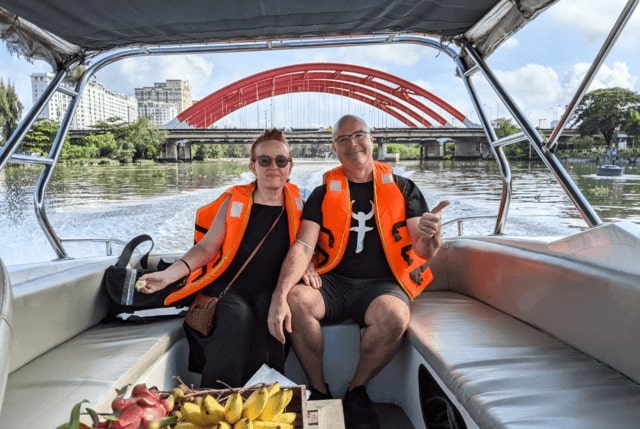 Frequently Asked Questions
Our Blog
Exploring the Cu Chi Tunnels - Bus or Speedboat?
When planning a visit to the Cu Chi tunnels, you have two options for getting there is a bus tour or a speedboat tour. The choice between these two options ultimately depends on your preferences, priorities and what you value most in your travel experience.
Sampan boat – A symbol of the Mekong Delta's history, resilience, and cultural identity
Sampan boats are typically small and have a flat-bottomed structure, which allows them to navigate through the shallow and narrow canals of the Mekong Delta with ease. They are usually made of wood, often crafted from materials like teak or other durable timber. The boats are known for their stability and maneuverability, making them well-suited for the region's intricate waterways.
Binh Quoi Village – A hidden gem not to be missed
If you are seeking for a remarkable and immersive retreat from the hustle and bustle of Ho Chi Minh City, Binh Quoi Village is an absolute must-visit destination. This captivating hidden gem promises to transport you into the heart of traditional Vietnamese culture, all within a stunning natural backdrop of verdant gardens, charming rustic houses, and tranquil ponds.