If you are seeking for a remarkable and immersive retreat from the hustle and bustle of Ho Chi Minh City, Binh Quoi Village is an absolute must-visit destination. This captivating hidden gem promises to transport you into the heart of traditional Vietnamese culture, all within a stunning natural backdrop of verdant gardens, charming rustic houses, and tranquil ponds.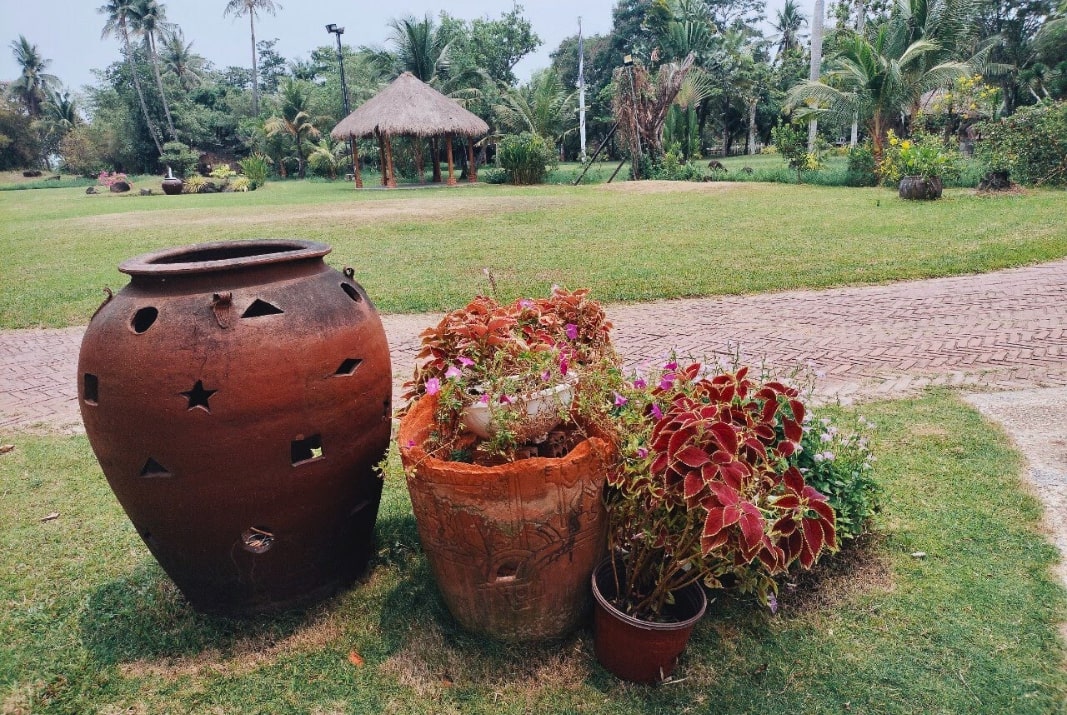 Nestled along the banks of the Saigon River, this charming village is a beautiful replica of Vietnam's bygone Mekong Delta with a distinctively rural ambiance. As you step into Binh Quoi Village, it feels like stepping into a different world. The bustling cityscape swiftly transforms into a lush green expanse. Towering concrete structures give way to picturesque ponds, charming thatched cottages, a quaint monkey bridge, bamboo waterwheels, and sprawling tropical foliage. The scenery effortlessly transports you to a simpler time, where nature reigns supreme and life moves at a slower pace.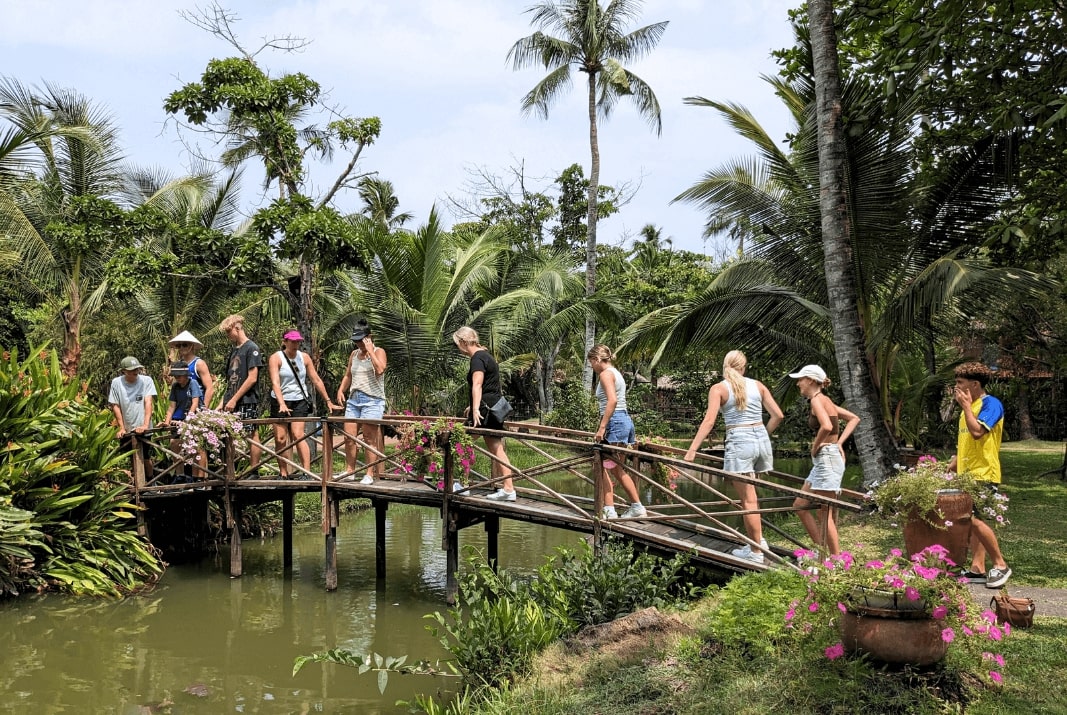 The village itself resembles a miniature Mekong Delta, offering a glimpse of the region's traditional lifestyle. It's a place where you can wander amidst peaceful surroundings, enjoy the beauty of flower blossoms, and witness the gentle rhythm of rural life.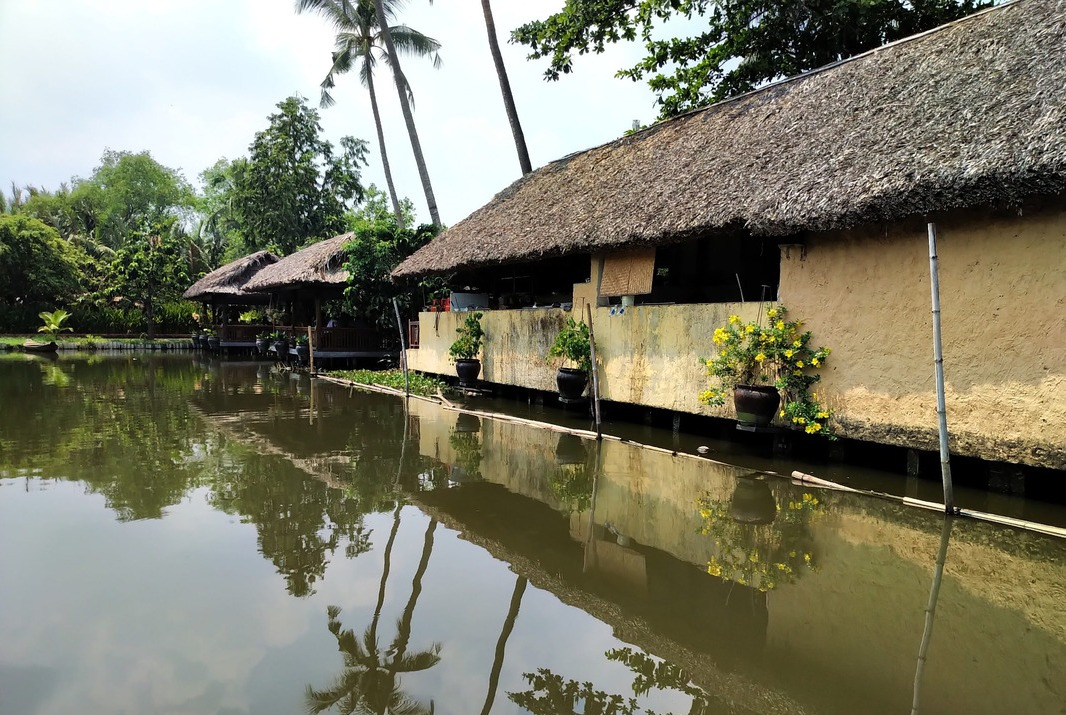 One of the finest ways to experience Binh Quoi Village is by embarking on the Cu Chi tunnels speedboat tour offered by Fisheye Travel. This tour provides a unique opportunity to travel by speedboat along the Saigon River to the Cu Chi Tunnels. After exploring the tunnels, your river journey continues, leading to a delightful visit to Binh Quoi Village, where a traditional Vietnamese lunch awaits.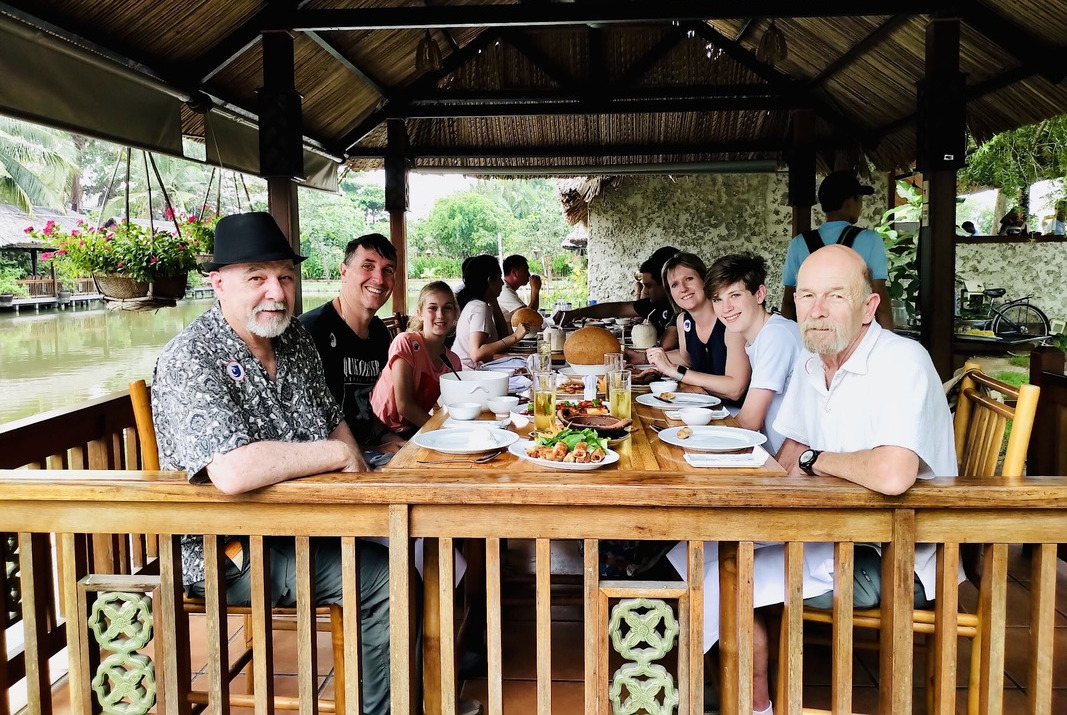 The dining experience at Binh Quoi Village is something special. As you savor your meal, the tranquil ambiance and picturesque views of the village's landscape blend seamlessly, creating a lasting impression on your memory.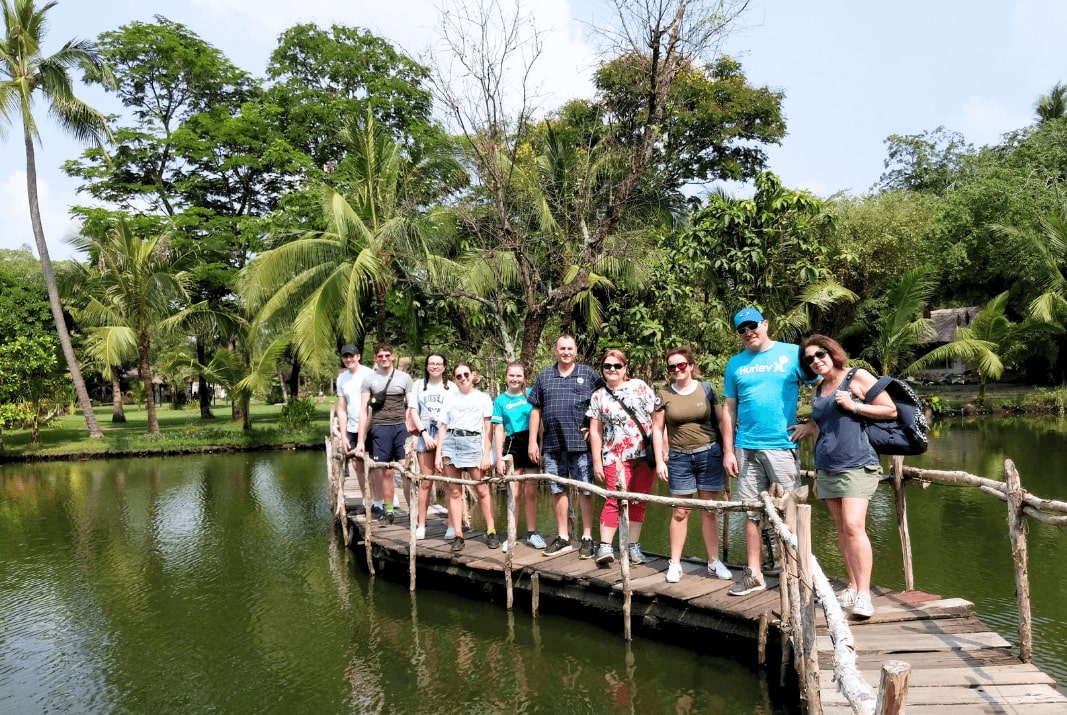 In conclusion, a visit to Binh Quoi Village is a perfect complement to the Cu Chi Tunnels speedboat tour with Fisheye Travel. After delving into history and adventure, allow yourself to unwind in the serene embrace of this charming village. Indulge in the flavors of authentic Vietnamese cuisine, take in the breathtaking scenery, and immerse yourself in the rich traditions of Binh Quoi Village. This combination of history, nature, and culinary delights promises an unforgettable experience that will leave you with cherished memories of your time in Vietnam.